Dorel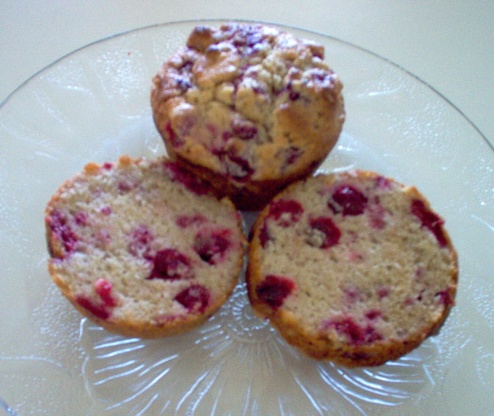 These were entered into a taste of home muffin contest by Linda Gilmore. This recipe was in the top 12! Sounds yummy!
In a large bowl, combine flour, sugar, baking powder, baking soda and salt; add berries and toss gently. Combine eggs, sour cream, oil and vanilla; mix well.
Stir into dry ingredients just until moistened.
Fill greased or paper-lined muffin cups two-thirds full. Bake at 400 for 20-25 minutes or until toothpick comes out clean.