Belizean Baked Rice Pudding
J Long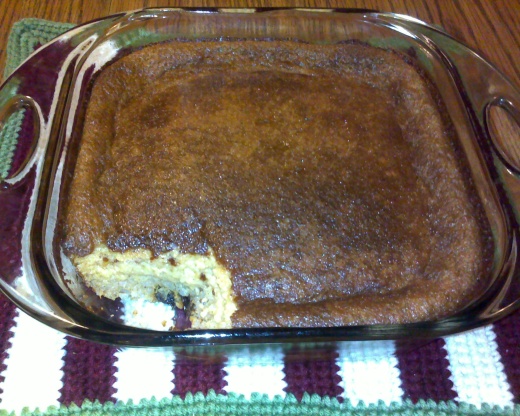 I bought a recipe book by a local women's group on my recent trip to Belize (Silly Bug & Bittle Recipes) and this one sounds like something I would like. I've tried a few rice pudding recipes before, but never had it baked. The recipe says you can serve it warm or after cooling. I have no idea how much this makes or how long you should bake it, but I'll update the recipe as soon as I make it or you leave me a review to give me the information.

Top Review by J Long
We loved this! This is more like a custard. I soaked the raisins in hot water then drained them before adding them to plump and soften them. I recommend stirring about half way through cooking because the rice and raisins sink to the bottom. I baked it at 350 for about 60 minutes or until a knife inserted in the center comes out clean.
Cook rice in plain water until rice is very soft (do not add oil or salt to water when cooking).
Preheat oven to 350 degrees.
Drain hot rice and place in bowl. While stirring, add all other ingredients. Continue stirring until butter is melted and all ingredients are incorporated.
Pour into pan that you have greased or sprayed with cooking spray. Rice mixture should be around 2 inches deep in the pan.
Bake approximately 60 minutes, or until firm and knife inserted in center comes out clean. (NOTE: the recipe did not include cooking time. I based this time on reviews by people who tried it).