Bayhill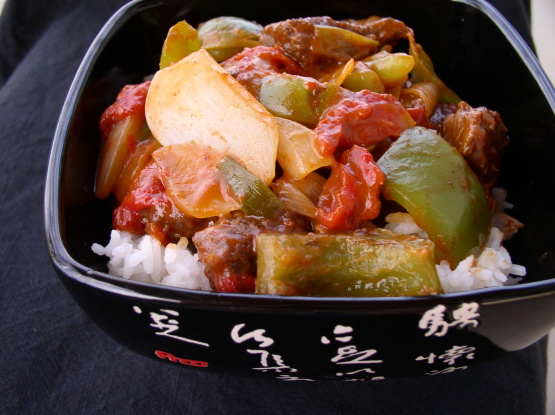 Another recipe received from my Japanese roommate in college.

This dish was so yummy. Didn't have green peppers but I had red peppers so I used them. Got my green onion from the yard. This dos was perfect
Put meat in marinade for 30 minutes.
Brown meat in 2 T hot oil and turn into bowl.
Add 1 T oil to pan and when hot put in vegetables and stir=fry until veges are just tender. Do not Overcook.
Put beef back in pan and add gravy ingredients. Cook for 1 minute.