Alia55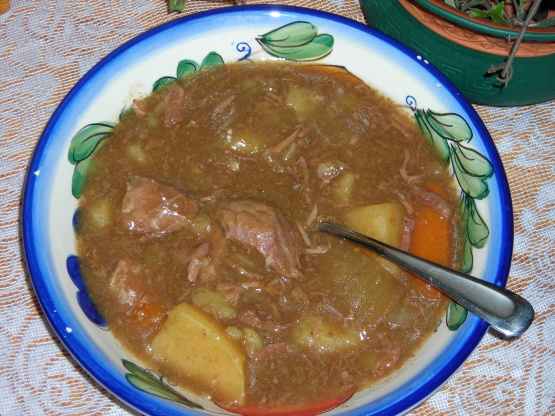 A very easy meal to make. Just throw it all in a crock pot, and let it cook all day. Ready when you get home from work.

I made this stew today...with 2 slight alterations. First, I always brown my beef (stew or roast) in a skillet before I slow cook it. At the last minute, I added a generous amount (end of my bottle) of worcestershire sauce to the stew as it started to cook. This is the best stew I ever made, and it may have been one of the best in history. :) I also added frozen peas to this stew this time.
Put all ingredients into a crock pot/slow cooker and turn on high.
Let cook at least 4 hours though it can cook for longer.
Seasonings and cornstarch can all be adjusted to suit personal taste.