Mika G.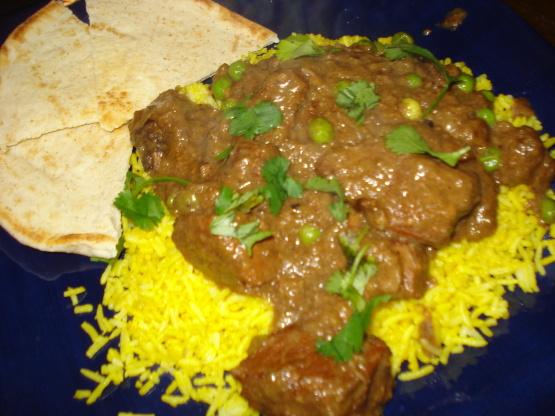 I got this recipe from an app on my iphone. Note the picture has the rice under the beef biryani instead of in it. My husband likes it that way but it should be mixed in.
In a plastic bag, mix flour, salt and pepper. Add cubes of beef and shake until meat is well covered.
Saute beef with oil in a large pan.
Put meat in slow cooker.
Saute sliced onion in the pan until slightly colored. Add crushed garlic and spices, and cook for 3 minutes.
Put in slow cooker, add yogurt and water and mix well.
Cook on LOW for 6 to 8 hours.
Add cooked rice, green peas and saffron. Cook for 30 minutes.
Garnish with chopped cilantro and serve.