Peter J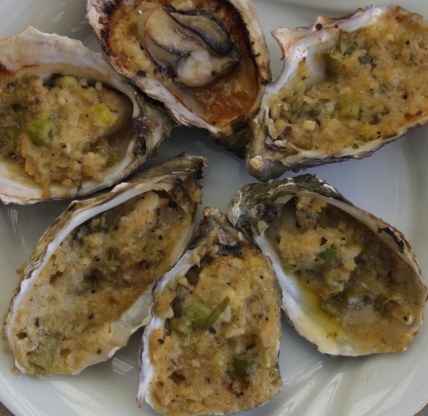 I adapted this from a recipe I found on a fishing site. Originally it involved steaming the oysters and preparing the sauce seperately, but I don't see any point in extra washing up when the oysters already have their own little cooking vessel attached! I also adjusted some quantities that seemed a little high in the original recipe.

Yum! A real smart way of cooking Oysters, Thanks for the recipe Pete.
Shuck oysters retaining lower half of shell.
Mix all other ingredients in a small mixing bowl and top over each oyster.
Cook over medium BBQ grill (preferably with hood down) around 10 minutes or until butter has melted and things are bubbling away.