Basmati Rice - Healthy, Elegant and Flavorful!
Sunday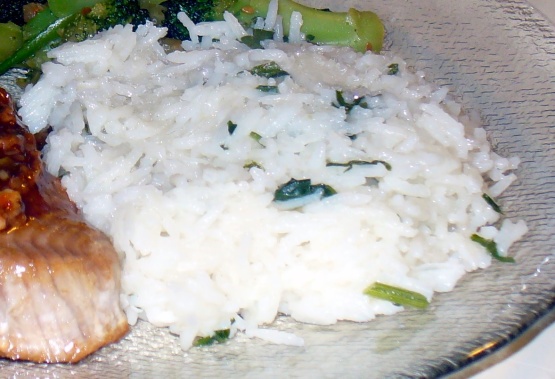 This is a trial and error recipe that I perfected in order to get my boyfriend to stop eating minute rice and appreciate basmati, jasmine rice, etc. This one is for Basmati only though. **NOTE** As well, you can use either chicken broth or water. I prefer water, but my boyfriend likes it with the chicken broth. Use your preference! Also if you throw in pieces of broccoli (tiny pieces) or spinach instead it works just as well.
In a pot mix all of the ingredients together.
Turn the heat on high and wait for the water or chicken broth to boil.
When the mixture starts to boil, stir and cover immediately.
Turn the heat to low immediately and do NOT LIFT THE COVER :).
Time for 12 - 15 minutes (I usually do 15 min.) and when the time is up remove from heat and fluff with a fork.
Serve and enjoy!