Basic Muffins With Variations
vrvrvr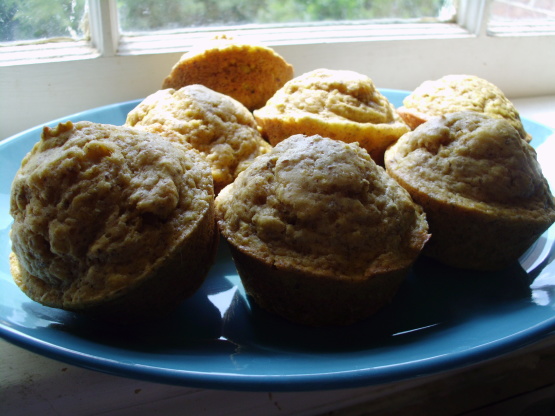 This is a very versitile recipe. You can mix and match any way you want to get your favorite.

This recipe produces 12 perfect muffins. The first time I made them with the zest of an orange and chocolate chips and the second time with 1/2 cup rolled oats and chocolate chips. I love this excellent versatile recipe.
Beat egg; add milk, oil and vanilla.
Stir in dry ingredients.
Spoon into muffin pan.
Bake at 375* for 25 minutes.
Variations: After mixing add the Variation ingredients.
Mix and match to get your favorite!