eabeler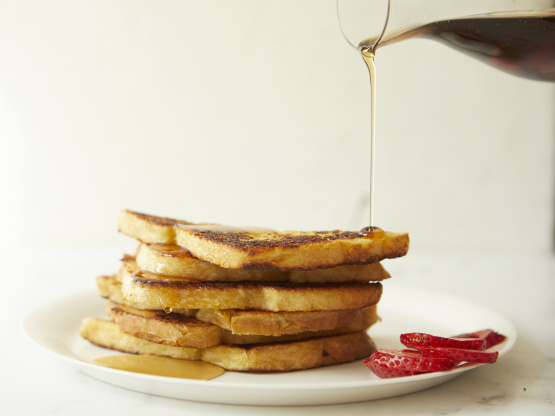 Just a nice basic french toast recipe. Nothing fancy. This actually works better with stale bread, go figure.

Excellent and simple! Exactly what I was looking for. Made some with real eggs and some with egg substitute and I couldn't taste a difference. Served with just a little powdered sugar on top and syrup.
Beat eggs in a shallow bowl. Add milk, vanilla, and cinammon sugar, and beat until frothy.
Soak each slice of bread in the egg mixture, first on one side, then the other.
Cook both sides in a greased non-stick skillet until golden.