Rita1652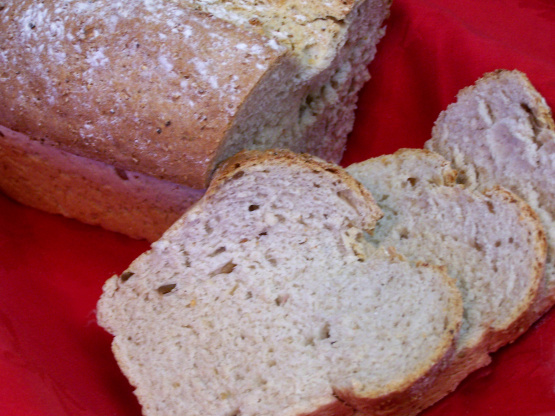 A hearty bread. You can buy barley flour or make your own in a vita mix with the dry blender.

Hearty and moist. Loved it! Left the seeds out as I didn't have any. Thanks!
Place all ingredients except seeds in the bread machine according to the manufactures directions.
Press dough / fruit and nut cycle. At the beep add the seeds.
When cycle is complete remove dough to a floured surface punch down and shape to fit into an oiled loaf pan.
Rise for 45 minutes. Make a deep cut right across the top. Dust with flour.
rest for 10 more minutes while oven preheats to 425 degrees. Bake 15 minutes then lower oven to 400 and bake 20 more minutes till you hear a hallow sound when tapped.