Barefoot Contessa Cream of Fresh Tomato Soup
Boomette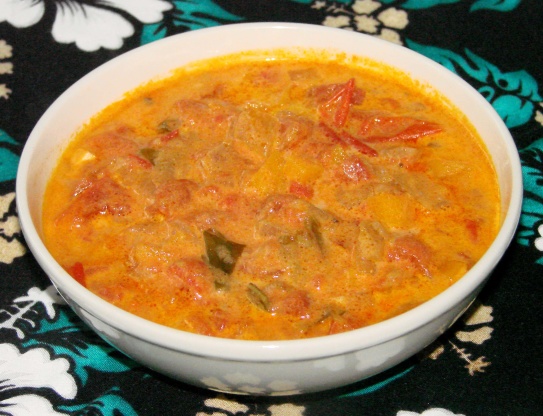 This is VERY delicious, wonderful comfort food on an early Fall day! I don't have a food mill, so used an immersion blender and then a colander for straining. I suppose a blender or food processor would work as well, using a colander for straining. This freezes well,(without adding the cream), thawed it out, heated, then added the cream. This is adapted from Barefoot Contessa, Back To Basics, I love Ina Garten! Hope you enjoy.
I used fresh tomatoes from my garden : italian and heirloom tomatoes. I'm sure I used more than 1/4 cup of basil. I used heavy cream and the whole 3/4 cup. I didn't put it through a food mill. I wanted it chunky. And it's yummy like that. Thanks Scoutie :) Made for 123 hit wonders
Heat the olive oil in a large, heavy-bottomed pot over medium-low heat.
Add the onions and carrots and saute for about 10 minutes, until very tender. Add the garlic and cook for 1 minute.
Add the tomatoes, sugar, tomato paste, basil, chicken stock, salt, and pepper and stir well.
Bring the soup to a boil, lower the heat, and simmer, uncovered, for 30 to 40 minutes, until the tomatoes are very tender.
Add the cream to the soup and process it through a food mill into a bowl, discarding only the dry pulp that's left.
Reheat the soup over low heat just until hot and serve with julienned basil leaves and/or croutons.