Boomette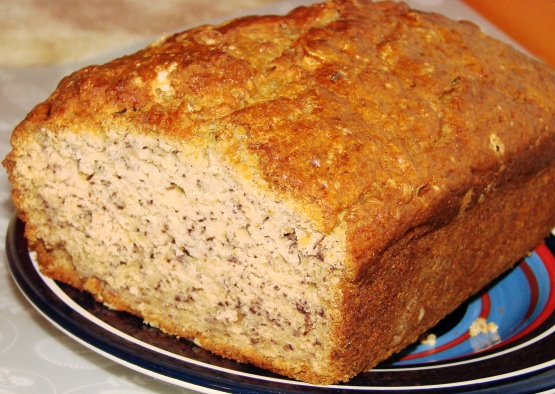 From Paula Deen's Kitchen Classics. A bit different from her other banana bread as it includes buttermilk.
I reduced the sugar to 1 cup and I'm glad I did. I omitted the nuts. I chose to do it in only 1 loaf pan. It seemed to fit so I tried. It gave me a nice big banana bread. Of course, I had to bake it for 1 hour and 15 minutes. But it's perfect. I wouldn't do it in 2 pans. The texture is great and moist. Thanks Sharlene :) Made for Bargain Basement tag game
Preheat oven to 350°F.
Cream shortening and sugar. Sift together flour, salt, baking powder and baking soda and add to creamed mixture. Add remaining ingredients; mix well.
Pour into 2 well-greased loaf pans. Bake for 55 to 60 minutes.
Note: Paula's original recipe indicated that it made one loaf and cooked for 40-45 minutes. It WILL NOT fit in 1 loaf pan and it definitely takes more than her stated time to cook.