Pam-I-Am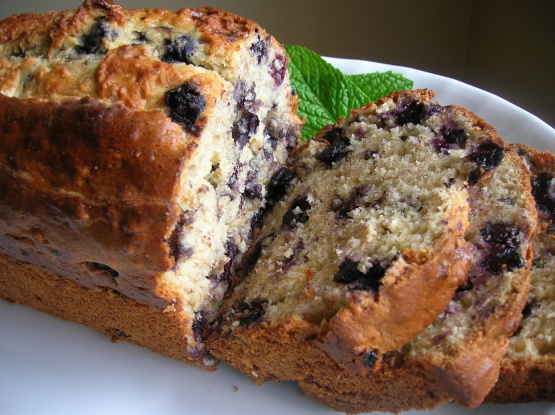 A good way to use up those old bananas. I use frozens ones in my breads.

This is a very easy and tasty cake.I am hopeless when it comes to baking but it came out beautifully soft and moist.I added a touch of cinnamon and next time I will also add some walnuts.Thank you for posting this lovely recipe.
Oven temp to 350F.
Sift together flour, sugar, baking powder and salt.
Stir in oats.
To the dry ingredients, add eggs, salad oil and bananas; mix until combined.
Distribute blueberries evenly through batter.
Turn into greased and floured 8x5" loaf pan.
Bake 1 hour 10 min.
Cool in pan 10 min.
,remove and cool completely before slicing.
Yields: 1 loaf.