Boomette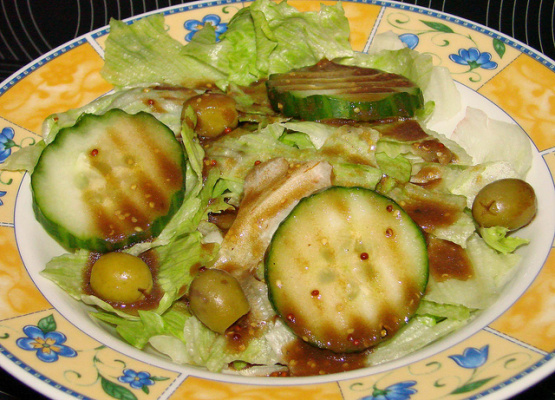 This wonderfully light balsamic vinaigrette can be made In less then five minutes. Shake up a cup of this tasty and healthy balsamic vinaigrette from Good Housekeeping for your fresh salad.
In a jar with tight-fitting lid, combine canola oil, olive oil, balsamic vinegar, warm water, dijon mustard, salt and pepper.
Cover and shake until well blended. Refrigerate, covered, up to 1 week.
Variations: Prepare balsamic vinaigrette and add one of the following:.
Herb: 1 tablespoon chopped fresh thyme leaves.
Shallot: 1 tablespoon finely chopped shallots.
Citrus: 1 teaspoon grated fresh orange peel.