Derf2440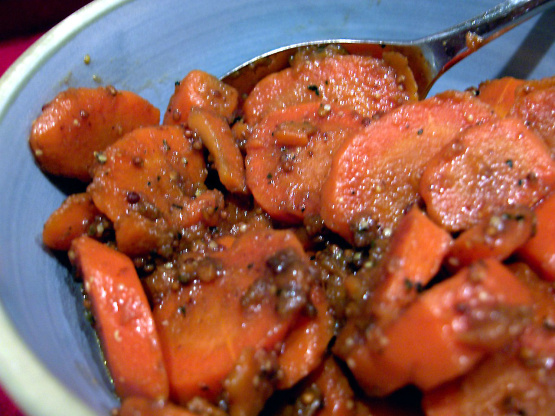 We really enjoyed this for dinner and I couldn't find a recipe quite like it on recipezaar. This was lovely with ham and a salad. From a Weight Watcher's cookbook. Each serving is 1 point.

This was such a quick, easy side dish. We really enjoyed it. I used fresh basil, which was delicious. I ended up adding salt, though. But this was still a great recipe. Thank you!
Peel the carrots and slice them. Put them in a pan with the cup of water. Bring to a boil. Cover and reduce heat. Simmer for about 10 minutes or until soft (but not mushy). Drain and return to the pan.
While the carrots are cooking combine the other ingredients in a small bowl. Mix well to combine.
When the carrots are drained add the vinegar mixture and return to the heat. Stir frequently for 2 minutes.
Serve warm.