rpgaymer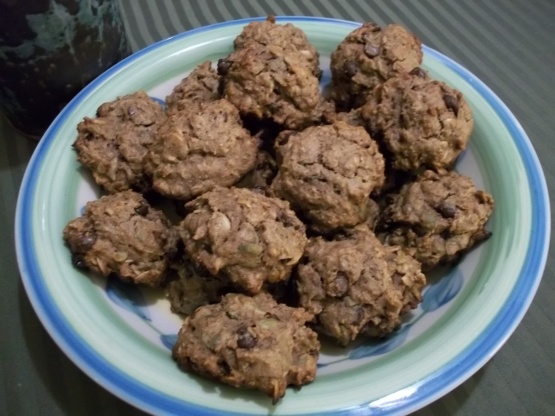 I know this sounds strange, and I haven't tried it yet, but the reviews are so good, I must try it and posting here for safekeeping. Bal Arneson from Spice Goddess on the Cooking Channel is the creator. You can make these vegan by substituting Earth balance butter for the butter, one tablespoon flaxseed meal mixed with 3 T water(see Flax Eggs) for the egg and vegan chocolate chips.

I have made these many times. I am never one to follow recipes, but this I can get away with substituting a different nut or dried fruit for what the recipe calls for and they still, turn out great. I have even added some coco powder for some depth. I think next time I will try to omit the flour by using almond meal. I think chocolate chips are great in this.
Cook the lentils in boiling water for 35 minutes. Strain the lentils and crush with a fork.
Preheat the oven to 375 degrees F. Grease a cookie sheet or line a cookie sheet with parchment paper.
In a bowl, cream the crushed cooked lentils, butter, and brown sugar together and then add the egg and blend. Add the flour, baking soda, and vanilla. Stir in the oats, slivered almonds, pumpkin seeds, and chocolate chips and mix well.
Drop the cookies by the spoonful onto the prepared baking sheet and flatten. Bake the cookies for 13 to 18 minutes and allow to cool on a baking rack.