I discovered this recipe at fooddownunder.com. It differs from the one posted by Mirj, so I'm submitting it here as in my opinion one can never have too many camel recipes. I have definitely NOT adjusted this one to suit my family's tastes! Yield amount was not given, but I'm guessing an entire subdivision. I'm estimating on preparation time as I have no idea how long it takes to scale 1 carp, let alone 20; pit-digging is also not included in preparation time.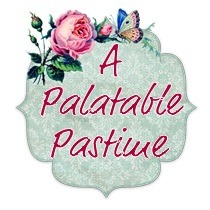 I was going to make this for Thanksgiving last year in the style of Turducken, but it took so long to prepare the meats that it wasn't ready until the 4th of July. We made our "Turkamella" by stuffing the fish into the turkey, and that into the lamb, and that into the camel. (we forgot the eggs and dates!) We used the eggs and dates we had to stuff the empty eye sockets to keep the thing less creepy, and used 28 cases of Stove Top stuffing to fill the crevices of the turkey before we sewed it up. Of course, it was too hot in July to dig a pit of that size, so we loaded the turkamella on the back of a flatbed tractor-trailer and drove it over to the Wal-Mart parking lot, which we knew that in July, is hot enough to cook anything. It only took about two hours in that heat to cook it through and through. Then we discovered that we had no knives large enough to carve it, so we moved the turkamella off the flatbed into a trailer and drove through the drive-thru of Taco-Bell on the way out of Wal-Mart. We bought just one burrito which we deftly placed in the mouth of the turkamella. We quickly closed the doors to the trailer, and waited. About a minute later the turkamella exploded into bits from the gas buildup. We made skewers out of the shards of the trailer and made shish kebabs out of the bits of cooked meat. I would have posted sooner, but it took this long for the jailers and ourselves to finish off the last of it. Next time I'll get a permit to buy explosive devices first. Who would have thought a burrito was against the law?
1

large camel

2

large lamb

4

large turkey

20

large carp

200

medium seagull eggs

400

large dates
banana leaf, as needed
Cook the eggs, peel them.
Scale the carps.
Fill the carps with the dates and the eggs. Fill the turkeys with the carps.
Fill the sheep with the turkeys.
Fill the camel with the sheep.
Dig a large pit.
Place about 500 kilos of charcoal in the pit and light them.
Wrap the camel in the banana-leafs and place in the pit.
Cover with earth and bake for two days.
Serve with rice.