Bergy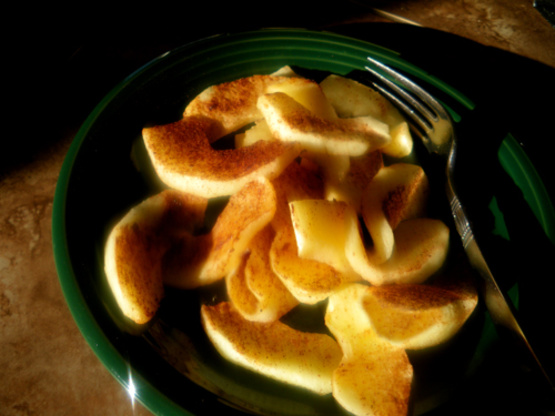 This Bonnie Stern "Heartsmart" recipe makes about 48 pieces and are a great snack or dessert. Ms Stern suggests eating them with yogurt cheese or fruit sorbet; or as a side dish with savoury foods like pork or roast chicken.

Delicious! I did not add flour to my batch and they came out great!
Peel, halve and core apples.
Cut each half into 6 wedges.
In a large bowl, combine flour, sugar and cinnamon.
Mix together well.
Add apples and toss.
Spread apples in a single layer on non-stick or parchment paper-lined baking sheet.
Bake in pre-heated 450*F/230*C oven for 15 to 20 minutes, or until browned and tender.
Cool, for a few minutes before removing from baking sheet.
Serve warm.