Parsley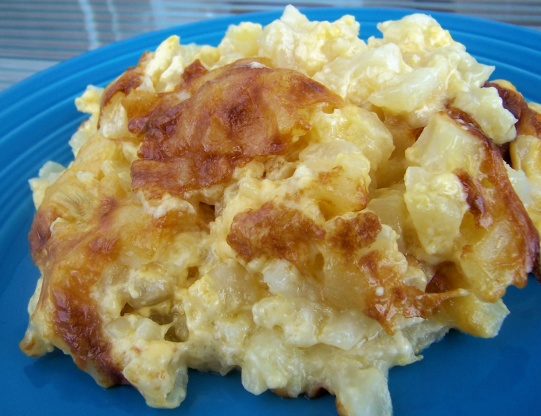 Another family favorite, compliments of my wonderful SIL. These are found at potluck suppers, wedding showers, Easter dinner, and many summertime gatherings. Delicious and well worth the time it takes to make them.

Amazing. I was skeptical about the use of hash browns, but decided to try it... It is amazing. I made it for Christmas and everyone loved it.
Melt both cheeses, margarine, and half & half in a medium saucepan.
Spread the potatoes over the bottom of a 9x13 cake pan. Pour the cheese mixture over the potatoes and let stand for 1 hour.
Bake for one hour at 350 degrees. Let stand 5 minutes before serving.