awalde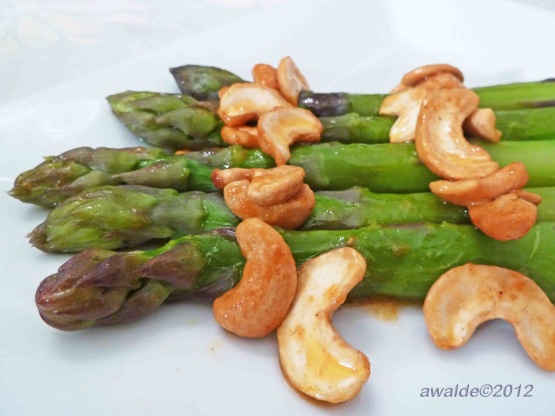 This recipe was tucked away in one of my mom's old files! I'm not a big asparagus fan, but others in my family have enjoyed this for decades!

Well my DH did it to me again! Eating my cooking ingredients before they get into the recipes I plan to make. I had to sub the cashews because someone ate them! I used walnuts! This was good and very easy! I didn`t cook the aspasragus that long, we like it crisp and tender. Thanks!
Steam asparagus until tender, about 10-12 minutes, then remove to serving dish.
Meantime, in a small pan, melt butter.
To melted butter add lemon juice, marjoram & cashews, simmering over low heat for 2 minutes.
Pour butter & nut mixture over cooked asparagus & serve.