Rita1652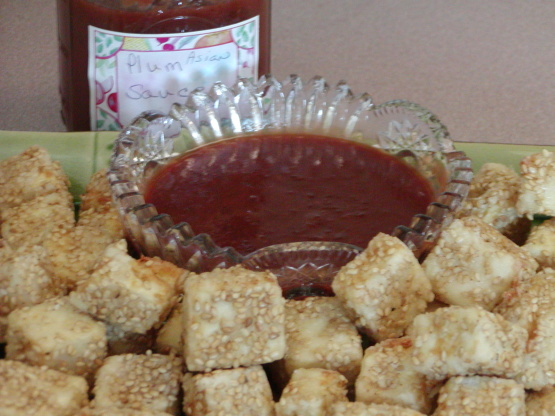 This sauce is full of flavor. It's tangy, salty, spicy! Serve over or along side fried tofu, chicken or pork. Before serving garnish with fresh sliced scallions (green onions).

This plum sauce is so good! I made 5 batch's of it! I used pure maple syrup instead of the brown sugar as I don't like using sugar. It is a big hit with family and friends. One batch I made it with fresh squeezed OJ and rind with a hint of cloves. Love it ....Love it!
Place first 11 ingredients into pot.
Bring to a boil then simmer 30 minutes.
Mix water and cornstarch.
Blend in a blender the solids from the pot with the cornstarch mixture and put back with the liquid simmering all the while.
Simmer till thickened.
Pour into sterilized jars (size you like) and put into a water bath for 10 minutes.
Remove jars from water bath cool and store in a cool dark place.