Chinese Plum Sauce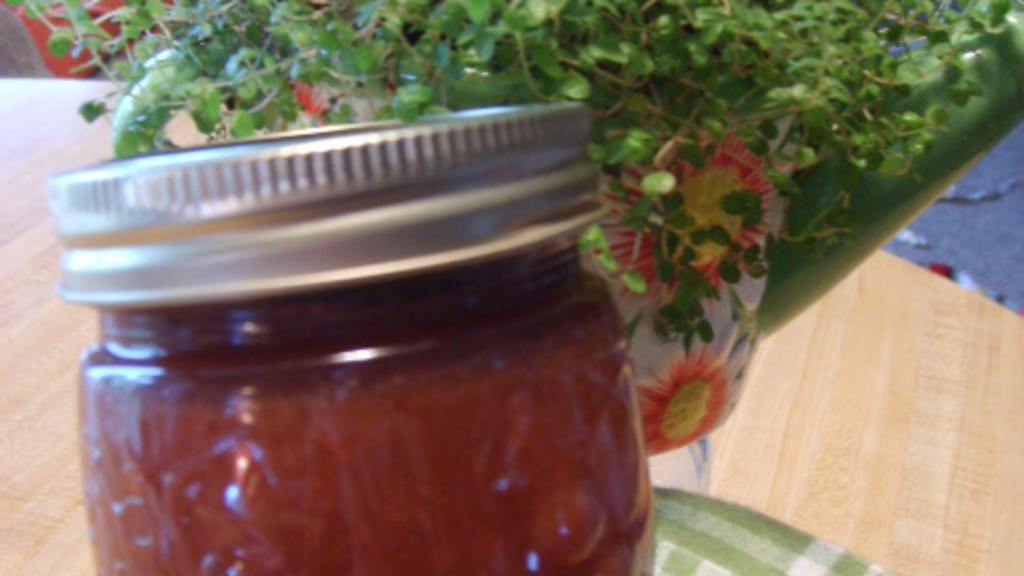 Ready In:

1hr 55mins

Ingredients:

12
directions
In large heavy saucepan, bring plums, onions, water, ginger and garlic to boil over medium heat; cover, reduce heat to low and simmer, stirring occasionally, until plums and onions are very tender, about 30 minutes.
Press through food mill or sieve and return to clean pan; stir in sugar, vinegar, coriander, salt, cinnamon, pepper and cloves.
Bring to boil, stirring; reduce heat to low and simmer until mixture reaches consistency of applesauce, about 45 minutes.
Fill and seal jars; process in boiling water bath for 30 minutes.
Makes about 4 cups
Join The Conversation
As written this was HORRIBLE. So sour we could not eat it, opened all fully canned jars to re can and add tripple the amount of sugar. I am wondering if the typeof plums used made any difference, The only thing i can think of is the skins on the plums maybe made the sauce more sour. The plums here in nova scotia are quite sour at times. they were so ripe however they fell apart in my hands when pitting them. EXCLUDE the vinegar, and add double the sugar. Base the sugar and vinegar amounts on the sourness/sweetness of the first plum mixture.

 

Wow, that was fun to make. I boiled the fruit and then picked out the pips while pressing it through a sieve. It was easy as I had small fruit but lots of it. I kept the vinegar the same and no problem. I also used just chilli as I didn't have cayenne pepper. I cannot wait to have it with Japanese cabbage/veg pancakes with cupie mayonnaise.

 

Made a 1 1/2 batch this morning. I used 1/2 cup cider vinegar but 1 1/2 cups of sugar so is not too sweet but not too vinegary. Less cinnamon could be used and to thicken at the end, try 1 Tbsp of corn starch or tapioca starch dissolved in a little water. A chopped up chili added at the beginning with the garlic, ginger and onion would give it a little pzazz.