Prep 15 mins
Cook 3 hrs 30 mins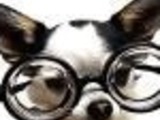 This is a wonderful, golden sauce, served over meringues in Portugal. Actually, it is good over almost anything. Another treasure from Jean Anderson's "Food of Portugal" Most of the time is totally passive--soaking time for the fruit.
Directions
Place the apricots in a heavy saucepan with the water, the cinnamon sticks and the lemon zest, cover, and let stand at room temperature for three hours.
Set over medium heat, bring to a simmer, reduce heat and simmer gently, covered for 35 to 40 minutes until the apricots are very soft.
Remove from heat and discard the cinnamon sticks and the lemon peel.
Using an immersion blender (or, if you prefer a blender or food processor, but the stick blender is so much easier), puree the apricots and the cooking liguid.
Add the lemon juice, sugar and butter to the apricot mixture in the saucepan and return to low heat, simmering the mixture uncovered, stirring occasionally, for about ten minutes.
Cool to room temperature before serving (and try to resist constant tasting).
Reviews
Most Helpful
Indeed, delicious on meringues! I did grate the lemon zest on my microplane before I read the directions and realized that I probably should have peeled off large pieces that could be removed. The lots of lemon and cinnamon notes are nice. It was tempting just to eat it as a soup. :-)