gailanng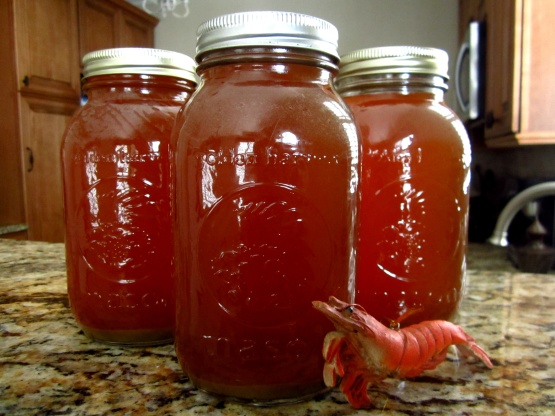 Recipe from Natalie Bruton and Ryan Wied

I love apple pie shots! This recipe was identical to the ones I have had at bars. Thanks for sharing!
2

quarts apple juice

2

quarts apple cider

1

cup brown sugar

1

cup sugar

2

cups Everclear alcohol (pure grain alcohol 190 proof)

1

cup whipped cream vodka (Pinnacle)
Pour apple juice and apple cider into a large pot and heat on medium-high. Stir in both sugars and simmer the mixture for 20 minutes, stirring occasionally. In the last 5 minutes add the cinnamon sticks. After 20 minutes, remove from heat and allow to cool.
When liquid is completely cooled add Everclear and the whipped cream vodka. Remove cinnamon sticks before refrigerating the drink. Place mixture in large pitcher or beverage container in the refrigerator.