PaulaG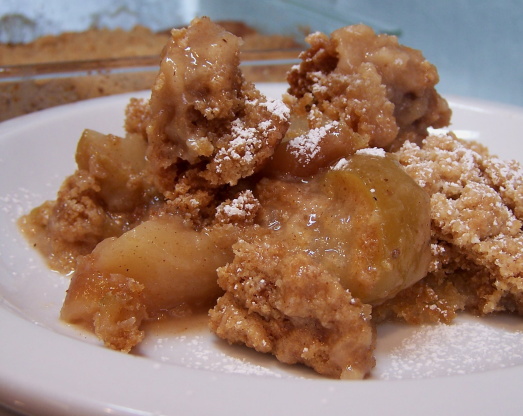 Another recipe for the famous apple crumble.

My kids thought this was fantastic :) simple and delicious :) thank u so much :) *hugz* will definately keep this as a family fav and will be sharing this link with family and friends
Peel the apples and cut them to cubes or slices. Place them in a small pot and then add the lemon juice, the sugar, the water and the the spices. Boil in low heat until the apples are soft.
In a bowl mix by hand the sugar, the butter and the flour until they turn to crumbles.
Butter a pyrex and then place the apple mixture. Put the crumbles on the top.
Bake at 350 F for 20-30 minutes.
Let it cool for a while and dash the powedered sugar.