Susie D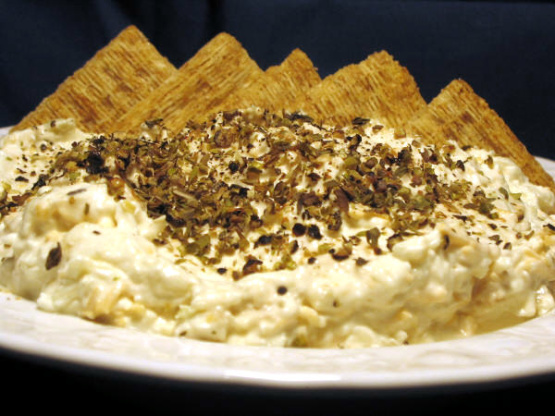 Delicious on a toasted bagel, plain toast or serve as an appetizer with crackers.It will keep covered in the fridge for a couple of days. Recipe originated from Direct Recipes on the Internet.

This tasty spread was wonderful and it really did keep several days without the apple turning brown. The tip of grating the apple directly over the bowl helped get all of the apple flavor into the spread. I kept adding cracked pepper & oregano to the top as we used the spread. It really was terrific. I plan to prepare this again for the holidays. Thanks Bergy!
Combine the cream cheese, Cheddar & fresh lemon juice.
Grate the apple directly into the cheese mixrture and mix well.Place in a bowl.
Sprinkle on the pepper and herb.
Cover and refrigerate for at least 1 hour.
Serve with your choice of bagels, toast or crackers.