Apple and Pistachio Salad
alligirl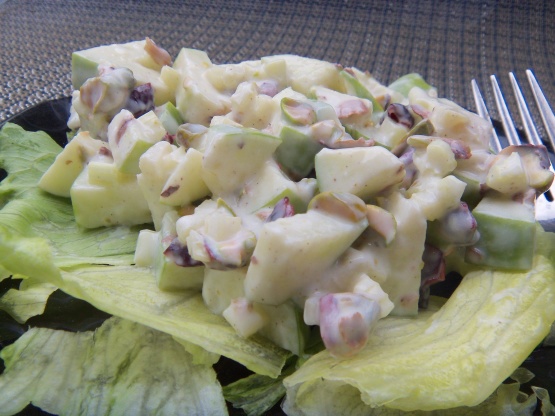 From Vegetarian cookbook by Nava Atlas. I love her cookbooks. Recipe has only a few minor changes. Try this as a filling in pita pockets!
Toast pistachio nuts and set aside to cool.
Once you've cooled and chopped the pistachios, combine them with the remaining salad ingredients.
Whisk together the dressing ingredients in a non-reactive bowl.
Pour the dressing over the salad and toss well.
Divide and place a serving on a bed of lettuce.