Bayhill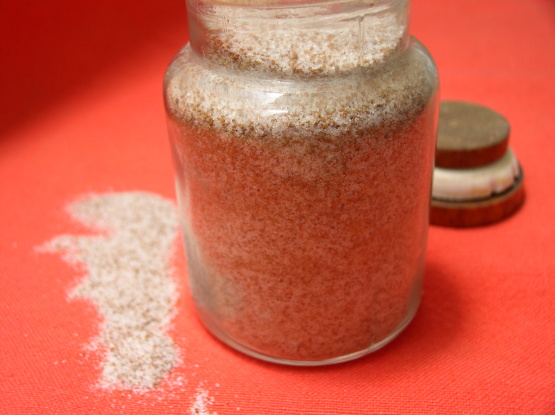 Found this in Sunset magazine around Christmas Time. I put it in the sugar shaker and use it on everything. You can substitute Splenda.

I wasn't sure I would like this with the coriander in it, but I've been eating it on my oatmeal for the past two days and I love it. Thank you for posting something different! I would like to update this review - I no longer use cinnamon sugar at all. I've made cinnamon rolls with this sugar and they are fantastic. Thank you again!
For a gift: Layer in a 1/3-1/2 C clear, narrow jar.
To use: Stir spices and shake on what ever you like.