2bleu's Sweet Mustard Sauce for Pretzels and More!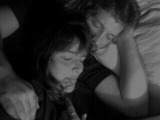 This is a wonderful dip for pretzels that is also great on burgers, salads, hot dogs, etc. The possibilities are endless and it will keep about two months in the refrigerator. Try it with Buddha's Soft Pretzels (Or Pretzel Rolls) or Seasoned Hard Pretzels NOTE: Based on reviews and myself trying it, I have edited out the oil in the ingredient list. It works great without it. Reviews are great as they really do help us to be better cooks and recipe developers. :)
Directions
Mix all ingredients together.
Chill covered in fridge at least 1 hour.
Most Helpful
Loved all the flavors on this sauce. Made it to serve with pretzels but would also be great with Scotch eggs I made recently.

I made this dipping sauce to go alongside some homemade soft pretzels. It was amazing! I doubled the amount of dill and I also doubled the spicy mustard to beef up the flavor and counteract some of the sweetness. A huge hit all around. Can't wait to throw it on top of a burger later this week!

Great dip, I left out the oil and used half mayo and half sour cream I also added a pinch of black pepper and served it with Spinach Balls as an appetizer. Thanks for the great dip recipe that would go with a lot of things.