2bleu's 2 Minute 2 Easy Pizza Sauce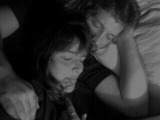 This sauce is packed with pizza flavor and requires no cooking! Done in 2 minutes, although it's recommended to let sit for a few hours to allow the flavors to meld.
Directions
Wisk all ingredients except olive oil. Then slowly drizzle olive oil in while whisking quickly to incorporate the oil. We sometimes put it all into a jar and shake it very well until blended, then refrigerate until needed.
It's recommended to let it sit a few hours, but it can be used right away. To store, pour into an air-tight jar and store in the refrigerator for up to 1 week. You can also freeze it for up to 2 months or use a canning method to store for up to 1 year.