White Chocolate Mocha Syrup Recipe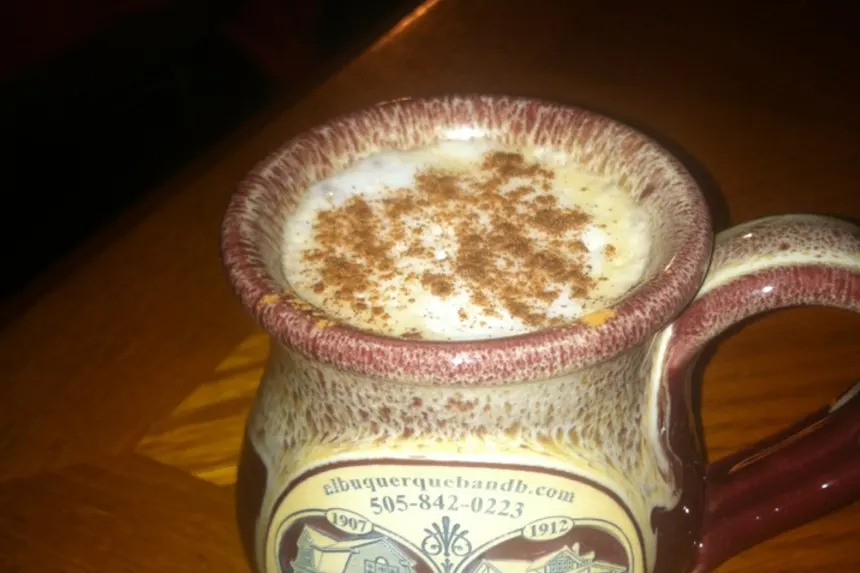 photo by reilly.emilyr

Ready In:

20mins

Ingredients:

6
directions
Mix (with a wire whisk in a deep pan) milks, sugar, & vanilla over medium heat until lightly simmering.
Add white chocolate & continue whisking until chocolate is melted.
Add espresso powder & keep whisking to mix thoroughly.
Remove from heat to cool, whisking every few minutes to keep chocolate together.
Pour cooled syrup into bottles and refrigerate. You may need to let it get to room temp at the end of the bottle.
Questions & Replies

Reviews
First off can I just say that I am a true blue, hard core, dedicated white chocolate mocha fan! And have been buying them at Starbucks as well as making them at home for years! So I am very confident in saying that this little combo here, is a really good white chocolate mocha recipe! And lord knows I've tried a few, a ton really, and although it's not quite the same as Starbucks, it is the best one I have found yet. Much better than any of the available white chocolate sauces on the market at this time. And since Starbucks no longer sells the the oh so wonderfully delicious Fontana white chocolate sauce...which I had purchased for home brewing for a very long time..I've been forced into searching for a replacement, as well as trying out a number of different recipes. All just so I can continue to enjoy making my espresso and coffee at my own home coffee bar. Well let me just tell ya folks...it's been awhile since I've really enjoyed my own WCM at home, since I had yet to find an acceptable replacement :( ie..Starbucks has been makin a serious killing off me lately!!! Well Until today that is! Tehe!!! :D So here's what I did..the sweetened condensed milk only comes in a 14oz can where I live, not the 600ml which is 20oz, so the 12oz is the amount I used. And regular condensed milk only comes in a 12oz can, so again, that's what I used instead of 14oz. Also, I did not have instant espresso powder, so I just brewed one pod of espresso in my Rivo machine and added about an ounce of it to the sauce. And finally I used Bakers premium white chocolate which comes in a 4oz package, so I used 2 of them which is 8 ounces. Otherwise, I followed the recipe and the sauce turned out soooo yummy and delish! And thanks to the very wonderful human being that came up with, and submitted this recipe, I am back in WCM heaven here at my home coffee bar! Which just happens to be my favorite coffee joint! ;) So thank you, thank you, thank you For this awesome great recipe! Btw..for anyone that enjoys a nice white mocha/pumpkin spice latte...I add a lil pumpkin spice coffee creamer to my frothed milk while making my WCM, then sprinkle a tad bit of pumpkin pie spice on the top...and oh brother is it ever a super yummy treat this time of year! So happy "almost fall" everyone, I Hope this review helps someone! ;D

 

I truly love and appreciate this recipe. I am a Starbucks die hard. My daughter in law couldn't watch me spend that much money a month anymore so she bought me an espresso machine for Christmas. (I won't say how much that was because it was obscene, lol) Thats when I began the syrup recipe hunt. This is as close to a Starbucks white mocha as you can get. Thanks again for taking the time to post this recipe!