Pumpkin Pie from Scratch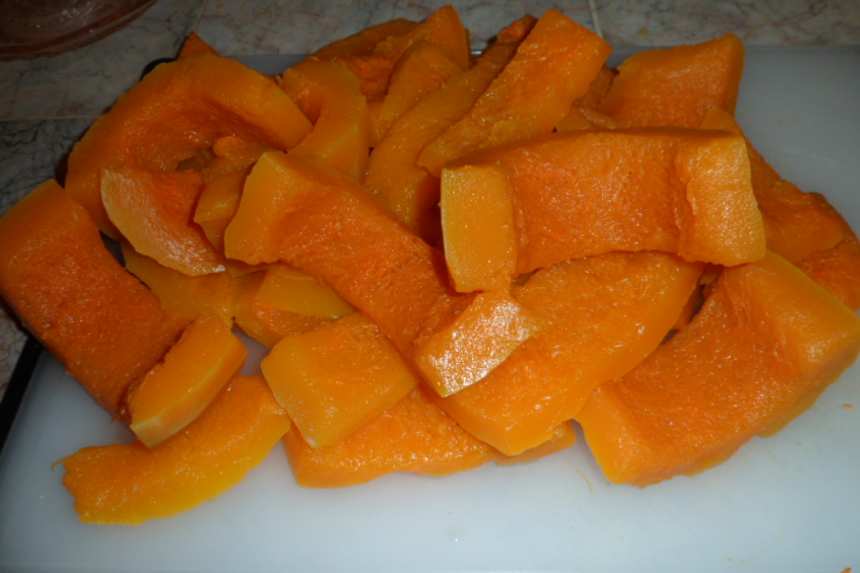 photo by Fabio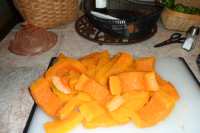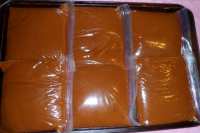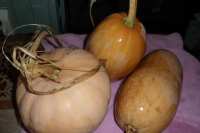 Ready In:

3hrs 30mins

Ingredients:

10
directions
Making Pumpkin Puree.
Cut your pumpkin in half and scoop out the seeds. Cut the pumpkin into large chunks. Bring a large pot of water to a full boil. Carefully drop a few pieces of the pumpkin into the boiling water. Let it boil for 10 to 15 minutes, just until the skin is soft. Using tongs or a large slotted spoon, take the pieces out and drop them into a sink of cold water until they are cool enough for you to handle. With a sharp knife carefully peel the rind away from the pumpkin meat. Set the chunks to the side for now and keep doing this until all your pumpkin chunks are done.
Pre-heat your oven to 400 degrees. Cut your larger chunks into smaller two to three inch chunks. Put a rack down in a roasting pan and put your chunks on top of the rack. Pour a cup of water in the roasting pan and cover with aluminum foil. Let the pumpkin bake for 45 minutes to an hour. When you can insert a fork into a chunk easily they are done.
With a food processor or blender blend your pumpkin chunks up until you get a smooth puree.
Recipe for Pumpkin Pie Filling.
1. In a large pot with a heavy bottom heat pumpkin puree. Add the sugar and spices and stir until well mixed. Bring to a simmer and allow it to simmer on low heat for 30 minutes. Stir frequently to make sure it doesn't burn.
2. This recipe will make six to nine pint jars of pumpkin pie filling. Fill sterilized jars. Using the back of a spoon insert along the glass and the pie fill to help remove any trapped air bubbles. Cap the jar and let it sit for a few hours to set. You can freeze right in canning jars, leaving one to two inches head space. If you don't leave the head space in the jar it will expand as it freezes and bubble out your lid. It is not advised by the USDA to can your own pumpkin puree or pie filling.
3. OR - measure two cups of the pie filling into small sandwich freezer bags . Set them into you freezer, flat. When you are ready to use your pie filling just take out of the freezer and allow it to thaw out completely.
Pumpkin Pie Recipe using Homemade Pie Filling.
1. Preheat oven to 425 degrees. Mix eggs, milk and pie filling together in a bowl with a mixer or hand held beater. Blend until well mixed and smooth. Pour into a pastry lined pie plate.
2. Bake at 425 degrees for 15 minutes. Drop the temperature to 350 degrees and continue to bake for 45 to 60 minutes.
3. Pie is done with a knife inserted into the center comes out clean.
This pie filling can also be used on toast and in sandwiches as you would apple butter. It is also good for making pumpkin bread and cookies or any recipe that calls for canned pumpkin pie filling.
Questions & Replies

Got a question?
Share it with the community!
Reviews
Have any thoughts about this recipe?
Share it with the community!
RECIPE SUBMITTED BY
Just a guy from Colombia who loves to cook, make my own beer, my own sausage and play with my grandchildren.
View Full Profile