Old Fashioned Vanilla Ice Cream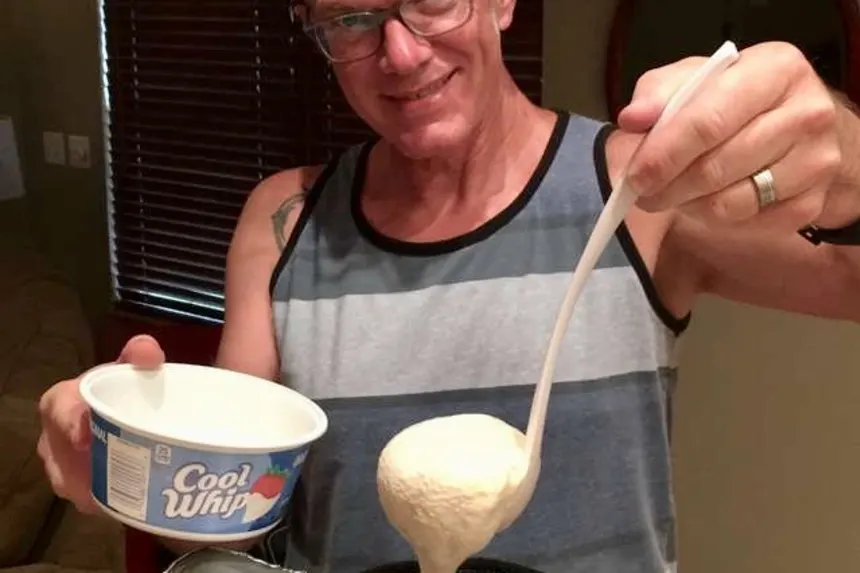 photo by srbinmo

Ready In:

1hr 45mins

Ingredients:

7
directions
Add the first 3 ingredients to a saucepan.
Over low heat, cook and stir constantly for 25-30 minutes or until the mixture gets thickened and will coat a spoon; cover and chill.
Add in half-and-half and the remaining ingredients to the chilled mixture; stir to combine.
Pour mixture into the container of an 5-quart electric ice cream maker (or hand-crank freezer for you die-hards).
Freeze following the manufacturer's directions.
Serve right away or transfer to an airtight container and freeze until firm.
Reviews
Great results!! Nice home made texture and not overly sweet or fat laden. I made a half recipe and only had half and half. So, I used 1.5 c. milk and 3 c half and half for the same milk to cream ratio in the original recipe. No eggy taste! The mixture thickened very slightly at about 170 F when I removed from heat.... I wanted to find a good home made ice cream that is generous with the vanilla as a base to copy Lappert's vanilla macademia nut from Hawaii. Adding 2/3 c toasted and halved macademia nuts to a half recipe definitely fills my craving!

 

I am sad to say that this ice cream didn't work for us. I made the ice cream in my Cuisinart ice cream maker and it looked perfect. But it sure did smell like eggs. My kids, the ice cream lovers, thought it smelled funny. One child ate it, but the other two wouldn't eat more than a bite. I personally thought the same, it tasted good but smelled funny, just too much vanilla as well. I am sorry that we didn't enjoy it.

 

Excellent ice cream. I will definitely make this again. I made a half-recipe and prepared it in my new ice-cream attachment for my Kitchen Aide mixer. It worked out great. And I turned it into cookies N cream, by adding a generous cup of crushed oreo-style cookies at the end of the freeze-stir step. Yummm. One thing: you have to be very careful when cooking the custard because it will go from just thick enough to coat the spoon to overcooked in the blink of an eye. I was making the custard and left my 10-yr-old daughter to watch it for me for a minute and when I came back to the kitchen it was grainy and lumpy. I had to make a new batch. My fault, of course. This came out super creamy. Just excellent.