Mini M & M Cookies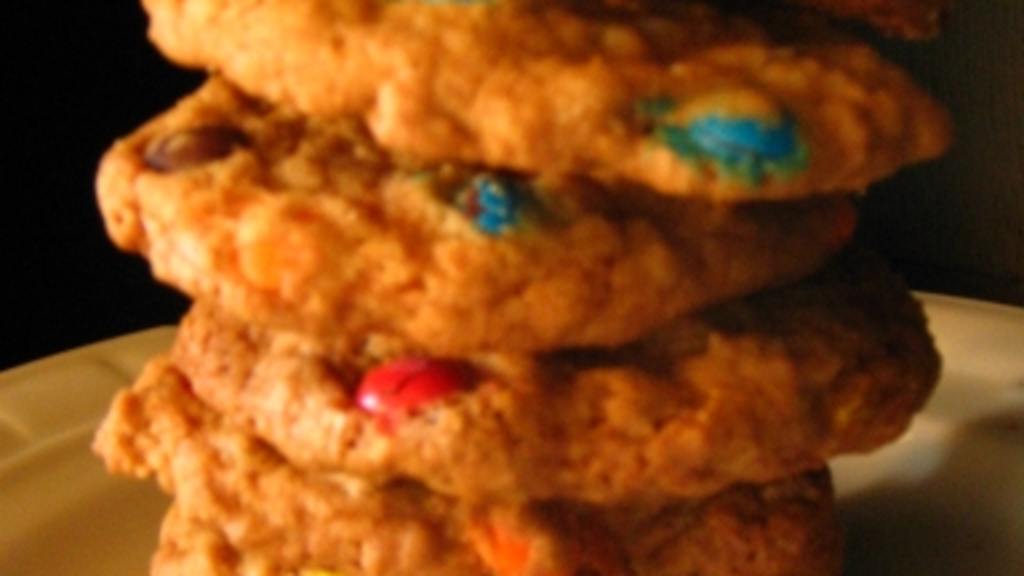 Ready In:

26mins

Ingredients:

12

Serves:

48
directions
In a large bowl, mix together sugars, shortening, margarine, vanilla and eggs with an electric mixer.
In a seperate bowl, combine flour, oatmeal, salt, baking powder and soda.
Add dry ingredients to mixing bowl a cup at a time until it is mixed together completely.
Open bag of M&M baking bits and pour out 1/3 cup to reserve for later. Add the rest of the chips and fold into batter.
Chill cookie dough for 1 hour.
Later, preheat oven to 350 degrees. On ungreased cookie sheets, or using parchment paper on cookie sheets, drop dough by spoonfuls with room for spreading.
Take 2 or 3 of the reserve M&M's and place on top of each cookie. This way, some clearly show after the cookie bakes.
Bake in 350 oven for 10-12 minutes or until lightly brown.
Remove cookies from sheet and place on cooling rack.
Join The Conversation
These were really good! I didn't make them exactly as instructed just because it was a last minute choice and I only had one small tube of M&M minis so I used those and 2 chopped up Hershey w/ almond bars! (left over stocking candy :) I halved the recipe, they were a little crunchy on the outside and chewy in the middle. Perfect, thanks!

I got a care package from my church at home with two 2 oz. packages of regular M&Ms, and the BF LOVES oatmeal cookies, so I divided the recipe by three, and I made a perfect batch of 16 tasty and beautiful cookies. The BF loved them - I guess the size of the M&Ms didn't matter to him! :-) As recommended, I only included one of the 2 oz. bags in the dough, and then I individually placed each of the pieces from the second bag on top of the divided cookie dough after putting it on the baking sheet. They turned out pretty AND delicious!

Such a cute photo meant that I ran out and bought mini m and m's! I needed to make something for a pot luck that was 3 hours away. I knew these would travel well. I liked that they had the oatmeal in them. It's a good tip to add the extra pieces on top before baking (to ensure their being colorful). These stack up great in a plastic container. I know they will be a hit at the pot luck. Roxygirl