Lemon Raspberry Cookies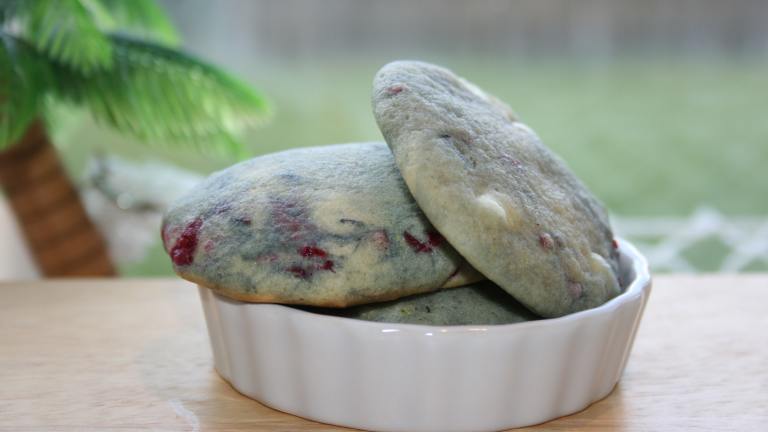 Haven't tried these yet, but I got this recipe from Oprah.com along with the Orange Cranberry Cookies which turned out great, so I'm sure these will be nummy too.
Ready In:

1hr

Yields:

Units:
directions
Preheat oven to 350 degrees F.
Cream butter and sugar together.
One by one, add the eggs and egg whites and mix.
Add the lemon juice and zest, mix.
Mix the flour and baking soda in another bowl, then add to the first bowl.
Add the white chocolate chips and fold in the raspberries.
Drop by the teaspoon onto a greased or aluminum foil-lined baking sheet and bake for 7- 10 minutes.
Submit a Recipe Correction
RECIPE MADE WITH LOVE BY
"Haven't tried these yet, but I got this recipe from Oprah.com along with the Orange Cranberry Cookies which turned out great, so I'm sure these will be nummy too."
I'm not a very experienced cook but I love my cookies. While I was making this recipe, the dough turned almost gummy and was super sticky so I had to coat my hands in flour and the cookie in flour to get it to cooperate. I had put in a lot of lemon zest and I threw in some homemade raspberry jam to give it some more flavor of raspberry. I put in more white chocolate chips than was written. I also didn't understand what was meant by "fold in raspberry" so when it came to form the cookies, I flattened them and stuck a raspberry in the middle and folded the cookie around it. They came out as mounds with raspberries in the middle. The taste of them was actually quite pleasant. The batter was sweet and mixed well with the raspberry and lemon. It tastes more like a shortbread cookie than anything else. While I do not like how the recipe is worded, with a little improvisation, my cookies came out fantastic and look more appealing than the picture.

I had a small lemon that gave me exactly 1/4 cup of juice so I used all the zest instead of just the 1 teaspoon. I also doubled the white chocolate. Other than those two changes, I made as directed. I tested two sizes of cookie. One sheet of 1 teaspoon size & one sheet of 1 TBL size. Both sheets were done in the same amount of time, 9 minutes. I continued to make the rest 1 TBL as that's the smallest cookie scoop I have & it's a lot faster than scraping two infant spoons together. There really isn't anything wrong with the flaver, except that there could have been more berries & even more than double the chips. The basic batter flavor actually tastes like Sunday morning pancakes. Not a bad thing, just different for a cookie. What keeps me from giving 5 stars is that they are a little scary looking with the purple swirls & red splotches. We joked that we could call them Crime Scene Cookies & serve them at Halloween. DH suggested we draw a black chalk outline on parchment paper & fill it with these cookies. I wouldn't go quite that far, but I probably wouldn't serve them at tea. But DH's serious-side comment was that any cookie that tasted this good didn't need to look pretty. :) Thanks for sharing, horseplay! It really is hard to go wrong with raspberry & white chocolate. It's one of my very favorite combinations.

I made these cookies for my daughter who is away at UCLA. I doubled the raspberries and chocolate chips and used 1 1/2 teaspoon of lemon zest. I used freshly squeezed lemon juice and overall they came out quite tasty. Not super sugary but fruity and chocolatey with a zing of lemon. The only thing I was unsure of was the coloration the additional raspberries gave the cookie; swirls of purple with pink raspberries every here and there. They taste great but are not overly attractive.