Everyday Italian Balsamic BBQ Sauce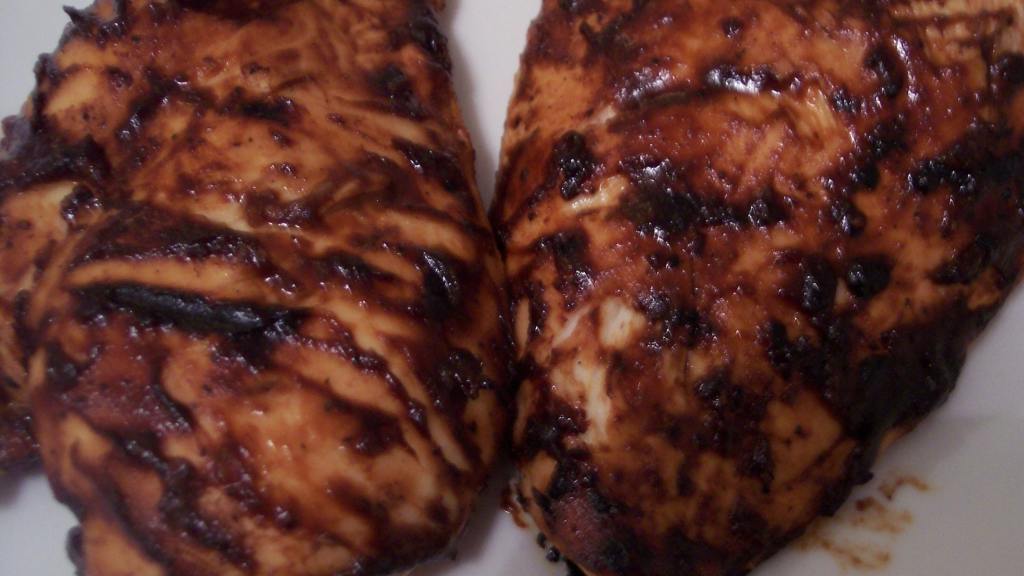 Ready In:

30mins

Ingredients:

8
directions
Combine all the ingredients in a small saucepan and stir until all the ingredients are incorporated and the mixture is smooth. Simmer over medium heat until reduced by 1/3, about 15 to 20 minutes.
Join The Conversation
I just happen to have made this recipe off another site. Almost exactly the same except for the cooking time. We have been eating it all week on EVERYTHING!!! OMG this is just so delicious! Made to go on pork tenderloin and have had it with rice and quinoa, burgers and anything else I can think to put it on. The only thing is I simmered it for 45 minutes like the other recipe said. This really helps with the strong vinegary taste and reduces it to this a nice thickness. Thank you for sharing it. I am putting it on my favorites on this site!!

Followed recipe as written to serve with pork loin. My family of five (all over 40 yrs) would not rate this one as a do-again :( Not to sure what I would do different. Perhaps more brown sugar ??!!! I saw a couple of reviews that add some additional spices, but I not willing to try as my success needs a LOT of improvement not just a little twist !

My neighbor emailed this recipe to me after seeing the show yesterday, so I whipped up a batch for her today. VERY tasty stuff. Definitely can taste the balsamic, so if you are not keen on it you'll want to stay away LOL. After 15 minutes of simmering, mine ended up being a little too thick so I will only simmer for 10 minutes next time. THANKS for posting. Back to report that this is a real keeper. . .going into my favorites folder. Served it atop steak and WOW was it amazing. I think it would also be great on chicken or pork or even grilled tofu!!