Balsamic Barbecue Chicken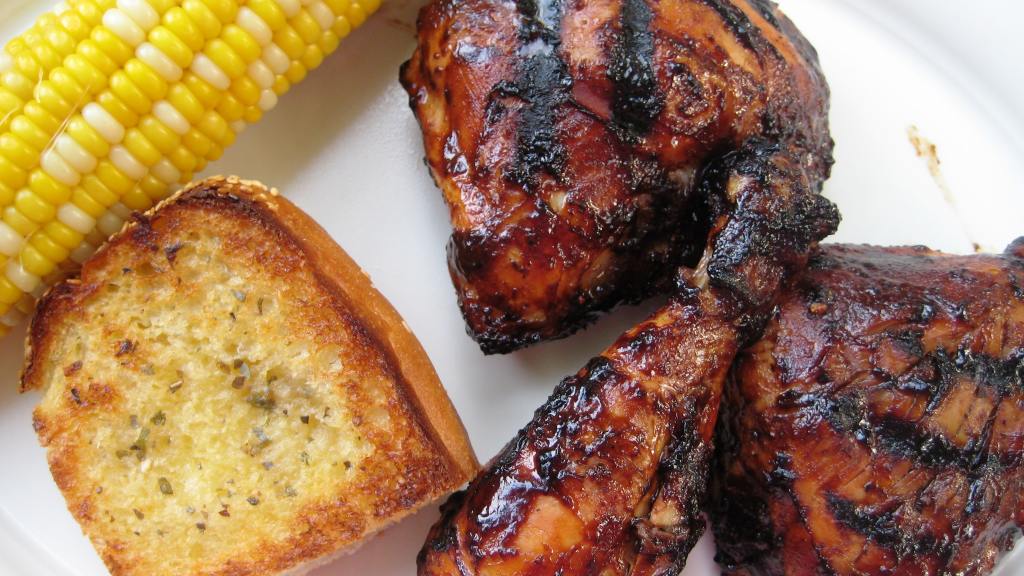 Ready In:

40mins

Ingredients:

9
directions
Combine all the ingredients in a small saucepan and stir until all the ingredients are incorporated and the mixture is smooth. Simmer over medium heat until reduced by 1/3, about 15 to 20 minutes.
Place a grill pan over medium heat or preheat a gas or charcoal grill. Season the meat with salt and pepper. Lightly coat with some of the BBQ sauce using a pastry brush. Place the meat on the grill. Place the remaining BBQ sauce, still in the small saucepan, over low heat or on the edge of a gas or charcoal grill and allow to gently simmer while the meat cooks.
Cook the chicken about 8 minutes per side. Cook the steaks starting at about 4 minutes per side until a meat thermometer reads the desired temperature, 120 degrees F for medium rare, 135 degrees F for medium (about 6 minutes per side), 155 degrees F for well done (about 9 minutes per side). Continually brush the meat with BBQ sauce every few minutes. Remove the meat from the grill and let rest for at least 5 minutes. Serve with the heated BBQ sauce alongside.
Alternately, the chicken can be baked in the oven. Preheat the oven to 375 degrees F. Place the chicken skin side up in a baking dish and bake for 25 minutes. Remove the baking dish from the oven and spoon the BBQ sauce all over the top of the chicken. Return the baking dish to the oven and bake for another 15 minutes.
Join The Conversation
I made sauce for 2 breasts but I cut in half only sugar, vinegar and ketchup. The rest I added according to the recipe and also increased garlic to 4 cloves. In the end it was not tasting too much vinegary (although the smell was in the whole house!) and not too garlicky either. The flavors were very balanced. I grilled first chicken on the grilling pan and then poured the sauce that had been simmering over it and placed in the oven for 15 min. Served with boiled brussel sprouts for dinner, my husband and I really enjoyed it. Thank you for posting this recipe!