Danish Aebleskiver (Ebleskiver)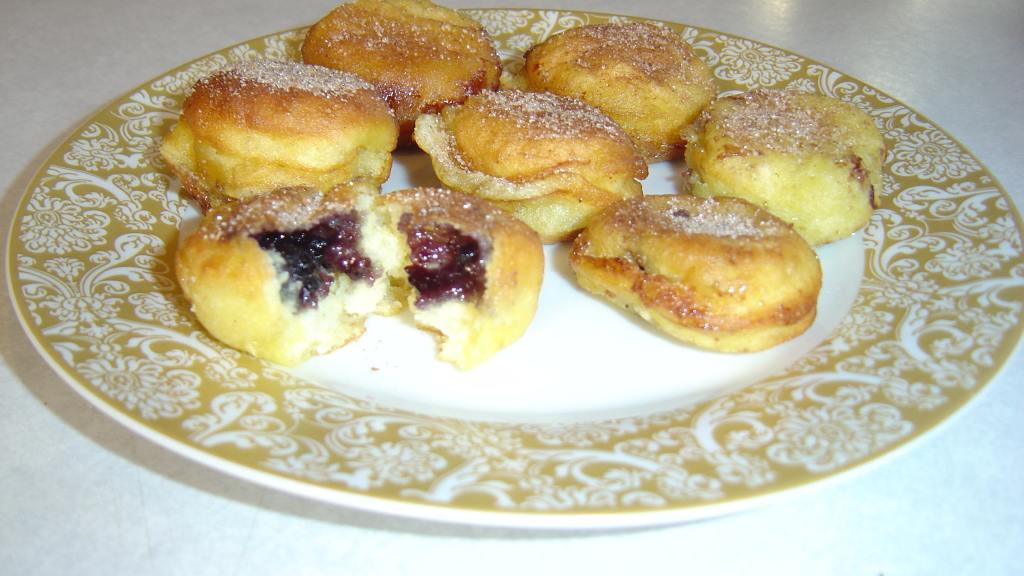 Ready In:

17mins

Ingredients:

11

Serves:

10
directions
In a mixing bowl combine flour, sugar, baking powder, and salt. In another mixing bowl stir together milk and egg yolks until well combined. Add to flour mixture. Stir until smooth.
In a small bowl beat egg whites with an electric mixer on high speed until stiff peaks form (tips stand straight). Gently fold beaten egg whites into batter, leaving a few puffs of egg white. Do not overbeat.
Place an aebleskiver pan over medium heat; lightly brush each cup with oil. When the oil sizzles, use about 2 tablespoons of the batter to fill each cup 2/3 full. Cook for 1 to 2 minutes. As a thin shell forms, use a fork or wooden toothpick to gently invert the cooked portion and allow the uncooked portion to flow into the cup. Invert each aebleskiver and cook until all shells are set and all sides are sealed. Continue rotating and cooking until they are evenly golden brown and a wooden toothpick inserted in their centers comes out clean.
If you choose to add jam to the center just add a small amount of jam to the middle of batter right after you put the batter in the pan. Use toothpick or spoon to push batter over top of jam. If you choose to add a filling make sure not to fill the cups to full of batter(1/2 - 2/3 full). Then continue to cook and flip as the directions say.
Note: If you are having sticking uses with the pan you may need to crank up to heat, add more oil, or both.
Use a fork or wooden toothpick to transfer each aebleskiver to a plate. Serve immediately or keep warm in a loosely covered ovenproof dish in a 300 degree F oven. If desired, serve with jam, jelly, honey, syrup, or applesauce and sprinkle with powdered sugar. Makes 30 aebleskiver.