Brown Sugar Brownies (Blondies)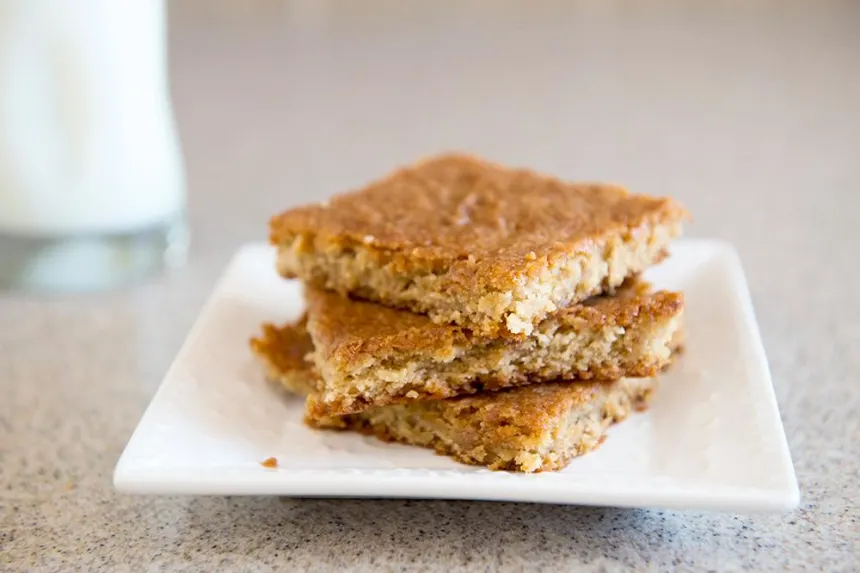 photo by Dine Dish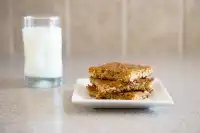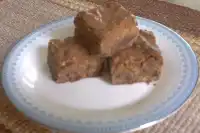 Ready In:

35mins

Ingredients:

9
directions
Mix all ingredients well.
Bake in 9 inch square pan that you have sprayed well with Pam at 350°F for 25 to 30 minutes.
Cool before cutting.
Reviews
SaraFish, well you have outdone yourself! These cookies were so easy to make...but, best of all, they were hands-down the absolute BEST tasting blondies I've ever tasted. I have made several versions of the brown sugar brownies in the past, and most of the directions are rather intricate... They can't touch this! I made these for the first time last night. I'll be making them again. Today! Just as soon as I make a trip to the supermarket for more brown sugar....... Thanks for sharing a gem of a recipe!

 

Absolutely SINFUL! Shame on your for introducing me to these!!! I had 5 of them....FIVE and I wanted a thousand more of them! I wont be losing any weight this week!!! LOL I didnt add in any nuts, or anything else for that matter. I used butter and made enough for a 9x13-inch dish. THe measurements were 3/4 cup margarine, 1 1/2 tbs milk, 1 1/2 c brown sugar, 2 eggs, 1 1/2 c flour, 3/4 tsp baking powder, 1/3 tsp salt, and 1 1/2 tbs vanilla. THanks for a wonderful (and sinful) dessert!!!

 

Wow, made my second batch last night, and my picky nieces licked the batter, ate piece after piece, and requested them for their lunch snacks. Took the first batch to the beauty salon for my hair dresser's b-day, and they were a hit. I also doubled the ingredients for a larger batch, added egg substitute, a brown sugar splenda/regular brown sugar combo, and used "I Can't Believe It's Not Butter" bars for the second batch; they came out just as delicious! this is going into my recipe box as one of my faves; thanks so very much for sharing it.

 
Tweaks
When I made these, I set out to make a double batch. But, when I opened my flour jar, I noticed that there was only one cup left, when the double batch called for two. Having already mixed the other ingredients, I never hesitated for a moment. I grabbed a canister of quick oats and added a cup to substitute for one of the cups of flour. I also used butter instead of margarine and used coconut as a mix in. I also added slightly more milk to make the ingredients more moist (I was afraid that they would dry out from the oatmeal). They turned out great, but probably would have been better with chocolate chips as well.

 

These are really tastey! I used 1/4 cup butter instead of the 1/2 cup margarine, and I didn't melt it. I also used an 8" x 8" glass pan. It left the batter a little thick, but didn't affect the outcome. I didn't add any mix-ins, but wished I had after the fact. Some nuts would have added to the texture. Overall a great recipe.

 

These are definitely outstanding. I used about a third of a cup of peanut butter instead of nuts, etc. and I only used a fourth cup of margarine, which I didn't melt, but blended with the sugar, PB, and other wet ingredients before adding the dry ingredients. I did bake as directed and they came out with a wonderful brownie texture. I may try a little more PB next time because I love it, but these were exactly what I was looking for. Thanks, SaraFish for an outstanding recipe.

 

These are awesome brownies. I've made two batches of them already--the first time I did 1 1/2 times the recipe for a 9x13 pan, and the second time I doubled it for a 9x13. In the second batch I substituted a fourth of the vanilla for milk, since I'm not a big vanilla fan, but that's just personal preference. I used butter instead of margarine and greased and floured the pan just to make sure that the edges wouldn't stick. I like mine slightly gooey, so I made sure not to over-bake. (20 min. in my oven for the double batch)

 
RECIPE SUBMITTED BY
I'm a stay home mom of two little boys. My husband is a meat and potatoes kinda guy, my little fellas will eat anything, and I'm a vegetarian. One of my favorite things to do is sit and read a cookbook from cover to cover! My favorite cookbooks are ones with pictures of all the dishes.
View Full Profile