Zucchini and Cream Cheese Sandwich

From "Cooking Up a Storm, the Teen Survival Cookbook" by Sam Stern. This is a clever creation! *Variation: Hummus instead of cream cheese. Both sound good to me.
1 large zucchini
1 loaf French bread or 1 loaf ciabatta
Directions
Preheat grill or frying pan to hot.
Slice zucchini lengthwise into thin strips. Brush one side of each strip with a little oil.
Lay the zucchini slices, oil side down, on the hot surface. Cook for 2 minutes on each side until done. Sprinkle with sea salt.
Slice the bread in half lengthwise and spread cream cheese. Layer the zucchini on top. Add torn herbs if using. Top with other slice or leave open. Delicious.
Reviews
Most Helpful
This makes one mean sandwich! I varied a bit and used garlic olive oil and left out the salt and herbs. This is at its best hot once cold the zucchinis go a little mushy. Tip The best slices are about 1/2 cm thick they go really brown and curring a few ribbons using a peeler makes crispy slices that add to the texture of the sandwich.

A really good sandwich. I am a vegetarian and my boyfriend eats vegetarian mostly, because that is all I buy and cook for him lol. So it was awesome to find a new vegetarian sandwich that is delicious! I would like to try pbmail_box's version. It sounds really good! I think there are quite a few variations that could be made. The cream cheese could be seasoned, extra toppings could be added, various breads could be used, etc. I'm glad I tried this recipe!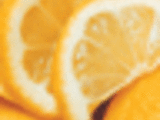 WOW!!! These are incredible! I had them open face and used itallian potato rosemarry bread. Since I had no fresh herbs on hand I thinly sliced a garden fresh tomato and onion to place on top. My neighbor came over just as I was assembling the last sandwich. She tried it and loved it too! It was the perfect light summer dinner with a glass of white wine!