sbera007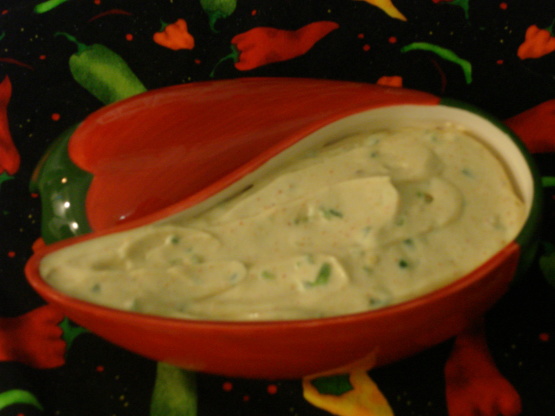 My boyfriend loves miracle whip and loves mustard, so I came up with this recipe to compliment his sandwiches at work. This works great on everything. We first had it with toasted chicken club sandwiches, but the possibilities are endless. We even use it as a spicy chip dip for veggies or potato chips! Use light Miracle Whip and no-fat sour cream to make this a guilt free spread!

I made some alterations, but this sauce is the BOMB DOT COM! A new favorite in my house!
Combine Miracle Whip salad dressing, Dijon mustard, sour cream, cayenne pepper, garlic powder, curry powder, and jalapenos.
Chill.
This spread will keep in the refrigerator for 3 weeks.