Zesty Italian Pasta Bean Salad
Mel T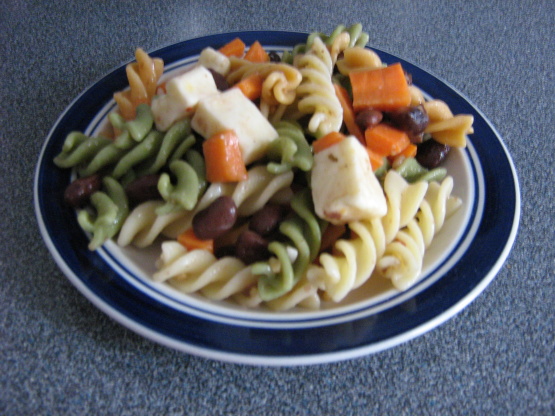 I got this recipe from my local TV station. Excellent cold dish for hot summer days!

Excellent!! I used garbanzo beans and mozzarella, but otherwise kept to the recipe. The only thing I would do differently is to stir everything together except the pasta; and add it in last. I started with the pasta and it somewhat broke apart as I kept adding ingredients. Just a "looks" thing, didn't affect the taste. I used Bev's Italian Salad Dressing recipe instead of bottled dressing. Shellbelle, THANKS!!
Cook macaroni until tender.
Drain and rinse with cold water.
In a large bowl, mix broccoli, carrots, diced tomato, and black olives.
Add rest of ingredients and stir.
Cover and Chill before serving.