SEvans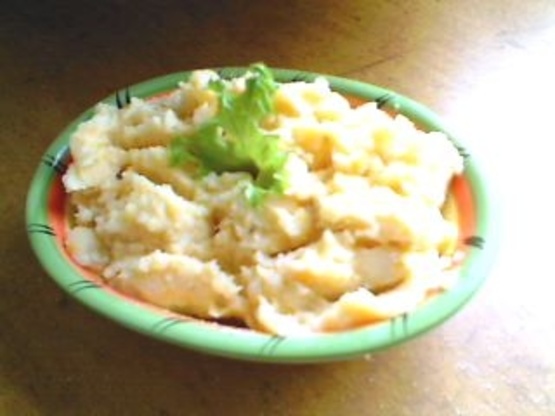 OOOhhh if you are going to have mashed potatoes - make THESE your top choice....

Oh, my, wonderful! I had to leave out the 1 cup chunky onions and use 1 tblsp. minced dry onions soaked until tender. Used all the other ingredients. I cooked the yam in the microwave, then sliced it, peeled the skin and mixed with the cooked potatoes, very easy! That way you don't have to peel it and you don't lose any flavor in the water!. Excellent recipe. Just yummy yammy! Thanks for posting!
peel, cube and boil yam, potatoes and onion until fork tender.
Drain WELL
add butter and chip dip - mash and mix.
salt and pepper to taste.