awalde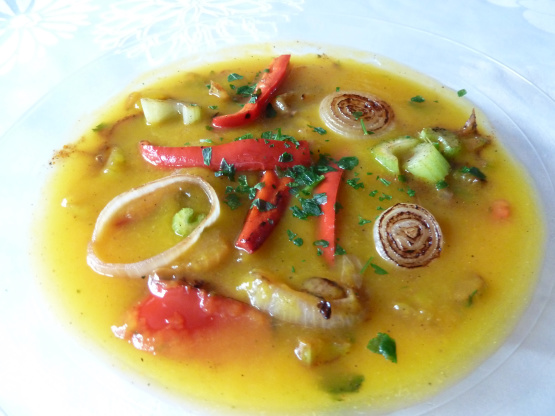 Full of good vegetables, this delicious, hearty meatless stew will warm you up and fill you up.

Top Review by awalde
I used this recipe to pop up my squash puree.
I roasted the vegetables (expect rutabag that I did not have), added spices and herbs (saved some for decorationI) and I incorporated this to the squash puree. Adding some water a decorated with the reserved vegetables.
This was delicious, filling, tasty and with a great texture. Helps to save calories!
Thanks for this recipe.
Heat oil in a large saucepan oil. Add the onion, celery, bell pepper and garlic, and sauté for about 5 minutes.
Add water, squash, rutabaga, oregano, paprika and salt; bring to a simmer. Cook for 40 to 45 minutes over medium-low heat until the rutabaga is tender, stirring occasionally.
Stir in the kale and cook for about 10 minutes more.
To thicken, mash the squash and rutabaga against the side of the pan with the back of a spoon. Stir in the parsley and let stew stand for 5 to 10 minutes before serving.
Ladle into bowls and serve hot.