Winter Soup With Pumpkin and Barley
Laka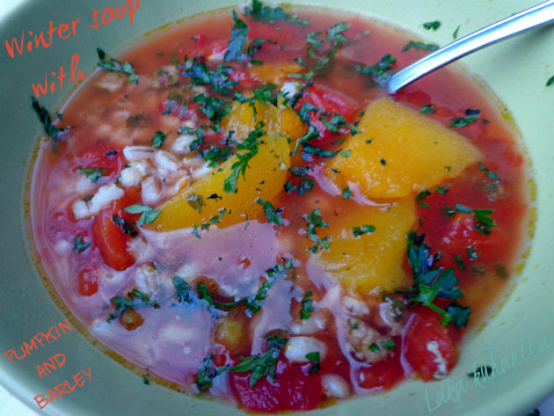 Recipe by Laka
This heart-warming winter #soup will leave you satisfied and looking forward to more of the same.
Sauté onion and garlic for 2 minutes in olive oil in a soup pan. Chop bacon and parsley leaves in a food processor.
Add to the pan with onion and garlic, stir. Add pearl barley and water, season with salt and pepper, and bring to the boil. Reduce the heat and simmer soup for about 20 minutes or until the barley is cooked (al dente).
Add chopped tomatoes and bits of pumpkin, stir and cook for 2-3 minutes.
Sprinkle soup with chopped fresh parsley and serve.