Winter Lamb Soup - Crock Pot
Sarah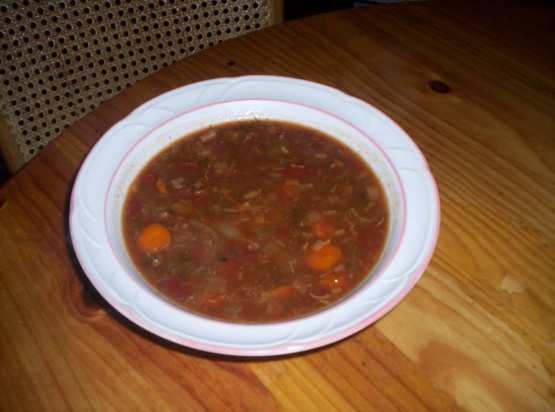 I made this lamb soup with on hand ingredients, so feel free to substitute your favourites. This is a fairly thick soup so if a thinner more broth type is desired just add less, or omit the gravy powder. Great hearty soup perfect for cold winter nights.
Season lamb with salt and pepper (if using) add oil to fry pan, browning lamb in batches.
Add lamb to crock pot with all ingredients except fresh dill.
Stir to combine ingredients.
Cook on low for 8 to 10 hours.
Add dill stir and leave for 10 more minutes.
Serve and enjoy.