Winter Hardy Spiced Lentil-Barley Soup
Prep 20 mins
Cook 45 mins
A good winter time meal by itself.
Directions
Remove sausage castings and crumble meat in a 5- to 6-quart pan over med-high heat; stir often until browned.
Remove meat from pan with slotted spoon; set aside.
Add onion, garlic, and barley to drippings.
Cook, stirring often, until onion is limp and barley toasted.
Add broth, parsley, chicken breast, and lentils.
Bring to a boil, cover, and simmer until breast is white in thickest part, about 30 minutes.
Remove breast, let cool, discard skin and bones.
Shred meat and return to pan.
Drain beans; add salsa and sausge.
Heat to simmering.
Chop spinach and stir into soup.
Most Helpful
Yummy soup! Made half a recipe using only sausage. So good with a slice of Italian bread.

This soup was amazing all by itself. I followed the directions except for the meat. I used turkey sausage and turkey breast instead. Delicious!!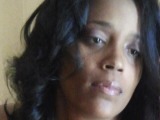 This is one of my absolute favorite winter soup recipes. It's hearty and clears the nostrils. YUMMY!