William Shatner's Cappuccino Muffins
ken_zie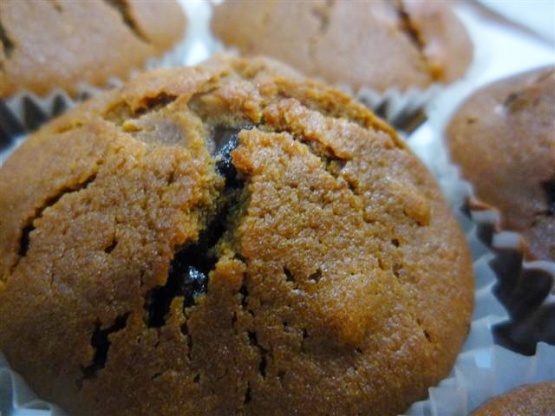 I love William Shatner and cappuccino; what could be better, hehe. These are on several sites, the goldmine again, where there are bunches of other celebrity recipes. I used instant coffee instead of espresso powder cause where I live that's all there is. It works fine.

These were lovely and I really liked the espresso flavour. I increased the amount of coffee to 3 teaspoons but left the rest as it was. I also really liked the fact that you melt the butter for this recipe as it makes it much faster to make. A delicious coffee muffin.
Preheat oven to 400° and grease muffin tins or line with paper baking cups.
Sift all dry ingredients together into a bowl.
Make a well in the center of the mixture.
Beat the egg together with the milk and the melted butter. Add the vanilla.
Add to the dry ingredients along with the chocolate chips and mix until just moistened.
Spoon batter into prepared muffin cups, filling each 2/3 full.
Bake until just done, approximately 20 minutes.