Wicklewood's Pear and Roquefort Salad
PaulaG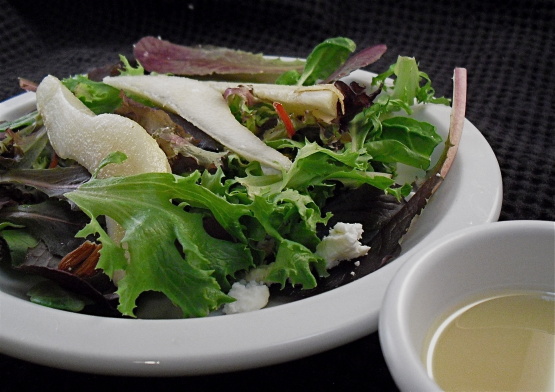 Light lunch quick and very tasty with the combination of flavours and textures. I prefer Roquefort, however, any sharp blue cheese can be used.
Peel, core and slice the pears and toss them in lemon juice.
Arrange the salad leaves on serving plates and arrange the pears on top.
Scatter the Roquefort and nuts over the salad.
In a screw top jar, mix the oils, vinegar mustard and seasoning.
Seal the lid and shake well.
Pour over the salad and serve immediately.