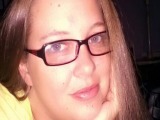 This was a recipe that a friend gave me. It takes a while to prepare, but definately worth the wait!!!! Enjoy!!!!
Directions
Combine white beans, chicken broth, minced garlic, and one of the chopped onions in a large pot.
Bring to a boil, then reduce heat and simmer.
Cover and simmer for two hours.
While beans are cooking, saute remaining onion in oil, add the chicken, cumin, oregano, and cayenne pepper.
Add chicken mixture to the beans after the 2 hour bean cooking time has elapsed.
Add the chilies and simmer for one hour more.
Add the moterey jack cheese as a garnish.
Most Helpful
This tastes fantastic. Several families camp with us and each night we take turns cooking. I made this our last campout and I was told I have to make this again. It doubles very easily. I usually add a can or corn, and add whatever cheese I have on hand, mexican, colby jack or cheddar. Thanks Bonnie
I thought this was excellent - my bf thought it a little on the bland side (but he's used to me making blistering hot Texas Chili). I made one change - I added about a half bottle of beer - and cooked it a tad longer to reduce the resulting liquid. Next time I might use fresh green chilis... but will definitely make again. Thanks for the recipe!
I have just enjoyed a bowl of this chili, over rice and topped with cheese. I am now feeling rather full and very happy. I had only one can of green chilies, but it was marked HOT. The contents turned out to be whole jalapenos, which I seeded and chopped. For me, I think the heat was sufficient. Am looking forward to seeing how the flavor changes after an overnight wait. I expect it to be even better. Thank you very much for posting this recipe.